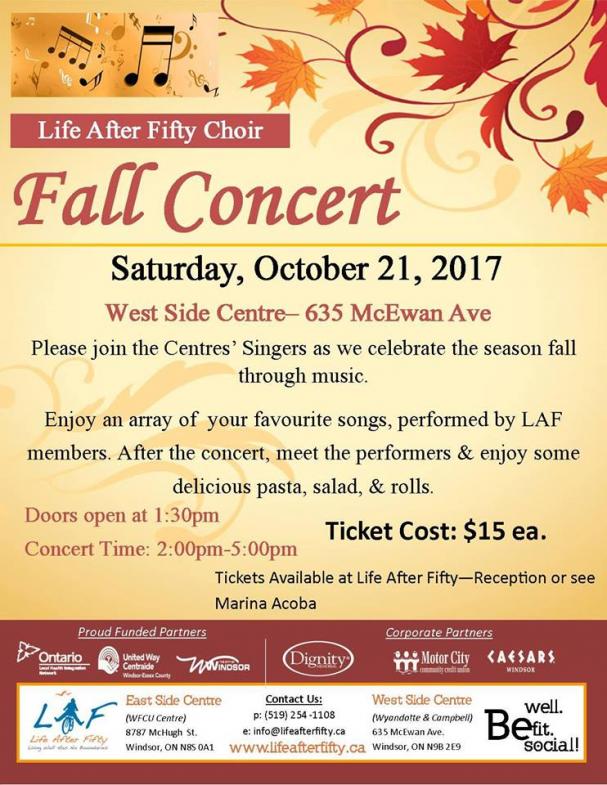 Date of Event: October 21, 2017
Date Ending: October 21, 2017
Join us for an afternoon of song presented by our own Centre Singers! With over 50 members, our choir group has a great afternoon of music planned! Doors open at 1:30. The show starts at 2:00 with light refreshments.
Date: Saturday, Otober 21
Time: 2:00
Location: West Side Centre
Cost: $15 - tickets to be purchased in advance - Available as of September 5 - see Reception.