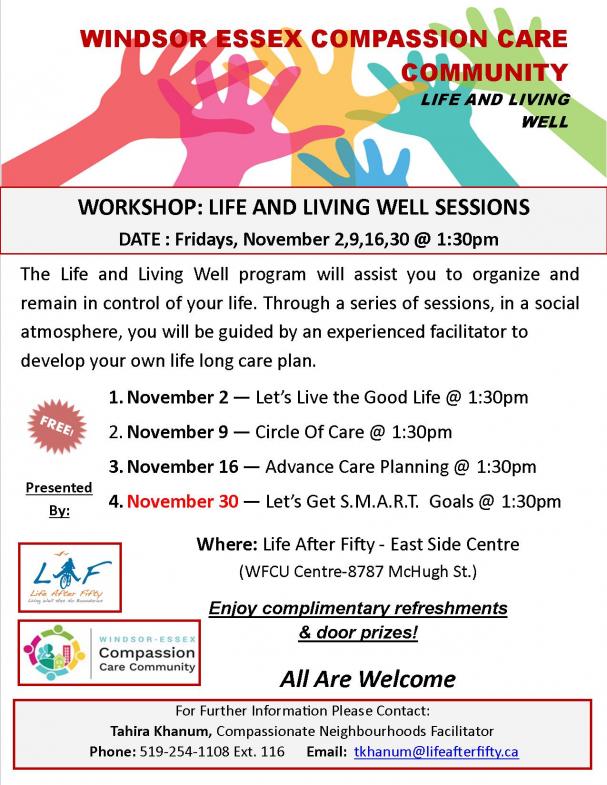 Date of Event: November 02, 2018
Date Ending: November 23, 2018
Windsor Essex Compassion Care Community will be holding four Life and Living Well workshops on Fridays starting November 2nd at Life After Fifty - East Side Centre.
NOTE - Let's Get S.M.A.R.T Goals has been rescheduled to Friday, NOVEMBER 30th.
All Are Welcome.

For additional information, please contact Tahira Khanum at 519-254-1108 ext 116.