West Side Menu


LAF Lunch Menu Prices
Available Monday - Friday: 11:30am - 12:30pm
We will be offering a LIMITED MENU on Fridays (soup, sandwich and dessert ONLY).
The schedule of limited menu days will be posted in the cafe. We appreciate the generous assistance of our dedicated volunteers providing food services in the cafe.
Lunch Special - $4.00
Sandwiches - $2.50
Soup (Bowl) - $2.00
Soup (Cup) - $1.00
Salad - $1.00
Dessert - $1.00
Toast - $1.00
Tea or Coffee - .75c
Boiled Egg - .50c
---
LAF Cafe - TO GO MEALS
Frozen Ready-Made Meals
Available Monday - Saturday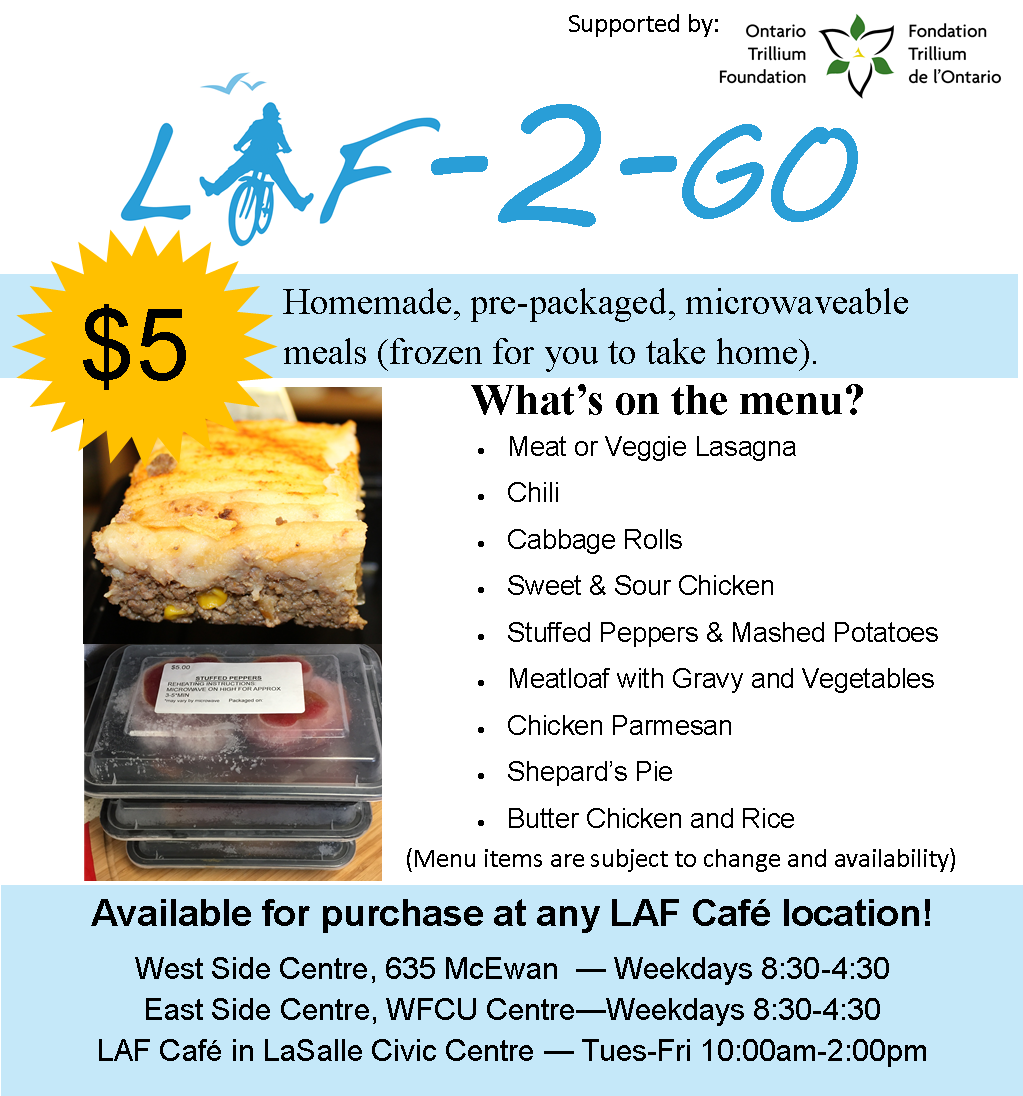 Visit our Cafe today!
All are welcome!
And Now Open is Our Cafe in LaSalle. Click
HERE
for more information.