Programs

In-Person/ Zoom Programs
(Full/ Paid Membership Required)
Pre-registration is required for all programs.
---
Seniors' Centre Without Walls (Telephone Programs)
(FREE!)
A FREE telephone-based activity program for seniors (50+) in Windsor-Essex
---


Tips to make your return to LAF enjoyable!
1. Remember your mask! (Until at least April 27th)
2. Complete a COVID-19 Self-Assessment prior to entering the facility including showing proof of full vaccinations.
3. Arrive 10-15 minutes before your program begins to allow for processing.
4. Ensure that you have pre-registered for your program.
5. Come prepared (water bottle, proper shoes, etc.)
6. Bring your own equipment, if possible.
7. Bring all personal items, equipment or projects home with you. All such items must be removed at the end of the program.
8. Be courteous of others and leave at least 2 metres between yourself and others.
9. Bring a "go with the flow" attitude as we all try and figure this out.
- We are very excited to see you!
10. Have fun! We are all in this together.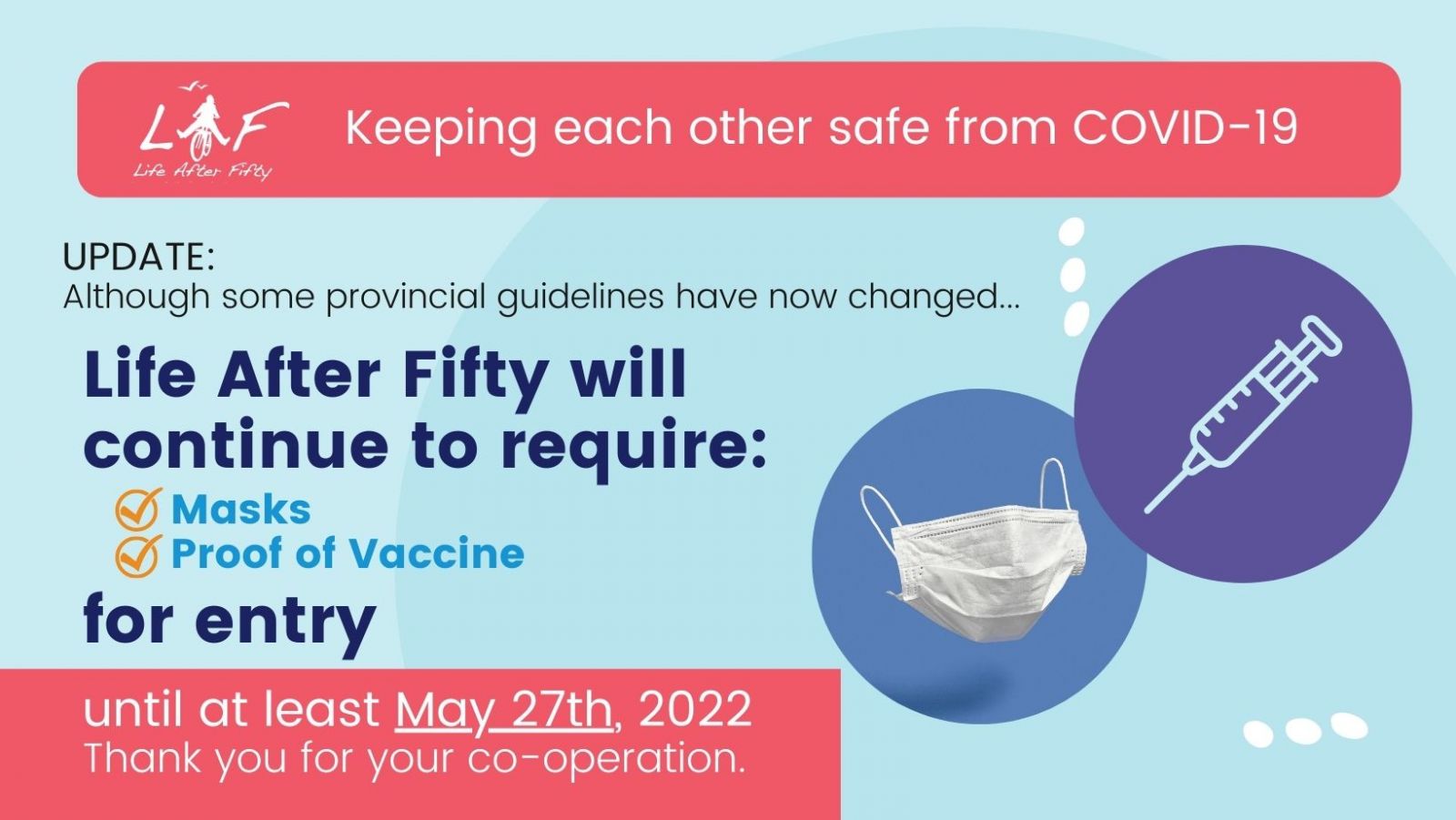 https://www.lifeafterfifty.ca/