East Side Menu
Food services are available at our East Side Centre as part of the LAF Cafe:
Coffee and tea
is available all day for $1.
Chilled bottled water
is $1.00.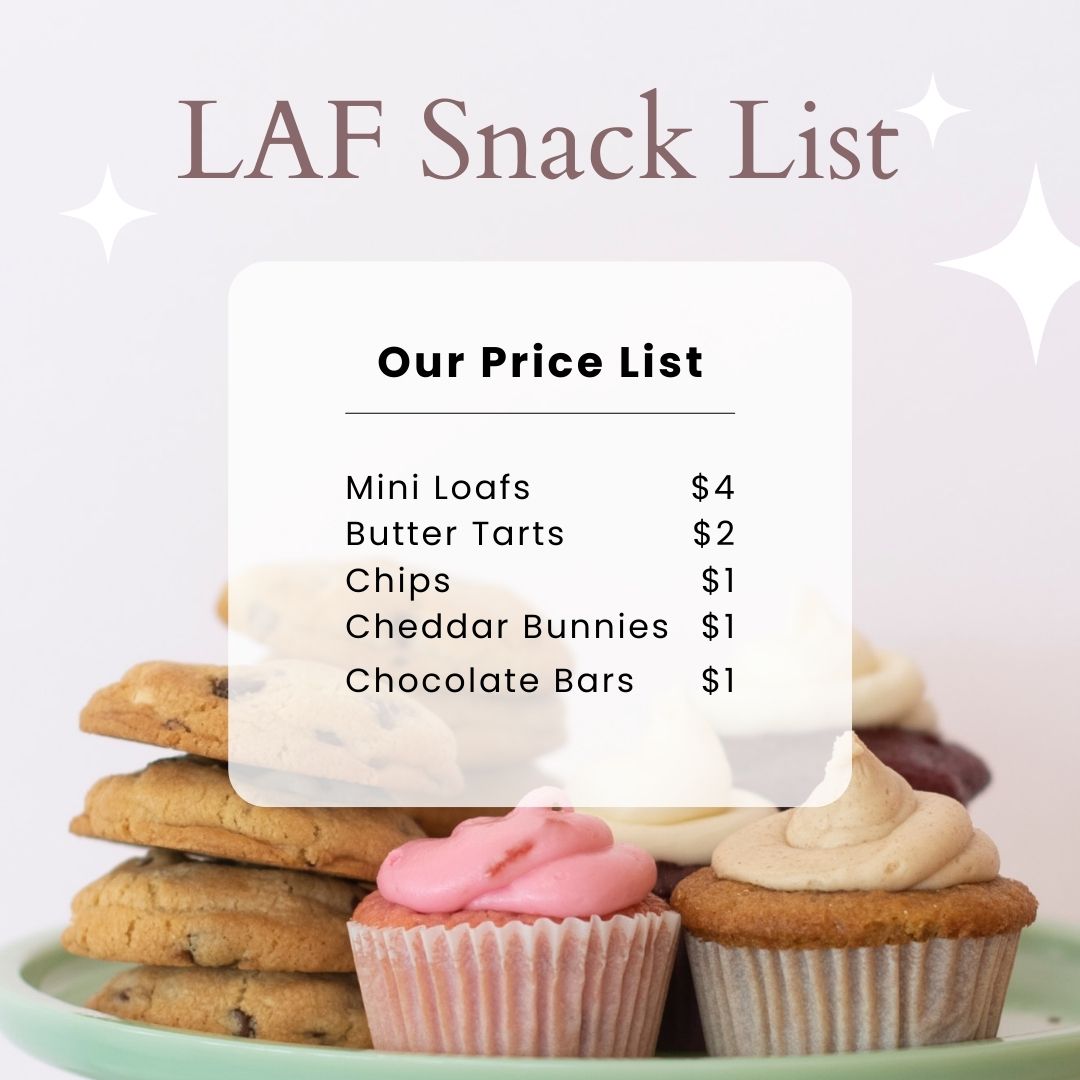 LAF also offers frozen nutritious "LAF-2-GO" meals. Prepared in our West Side Centre, we have a variety of individual frozen meals to heat up in the microwave for a fast meal. Each meal is $7.
To find out more, click here.