Life After Fifty (LAF)
Be fit. Be social. Be well!
We are a membership based active living centre for older adults.
Our Mission is to provide people 50+ with opportunities to be social, active and well!
Life After Fifty is a non-profit organization and a registered charity.
Registered Charity Number: BN 10745 0116 R0001

Watch the TVCOGECO Plugged In! Life After Fifty segment to learn more!

---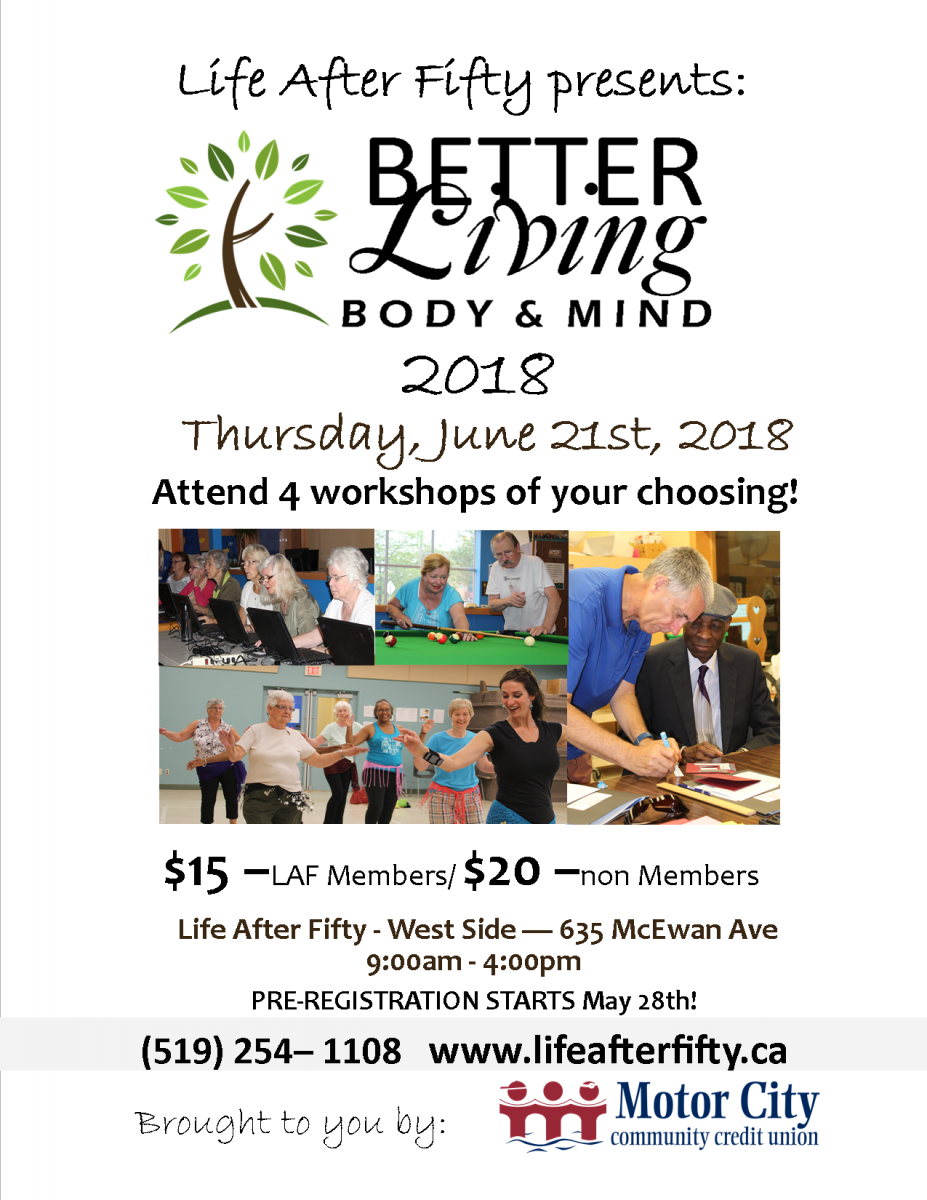 REGISTRATION IS NOW OPEN! - CLICK HERE FOR MORE INFORMATION
---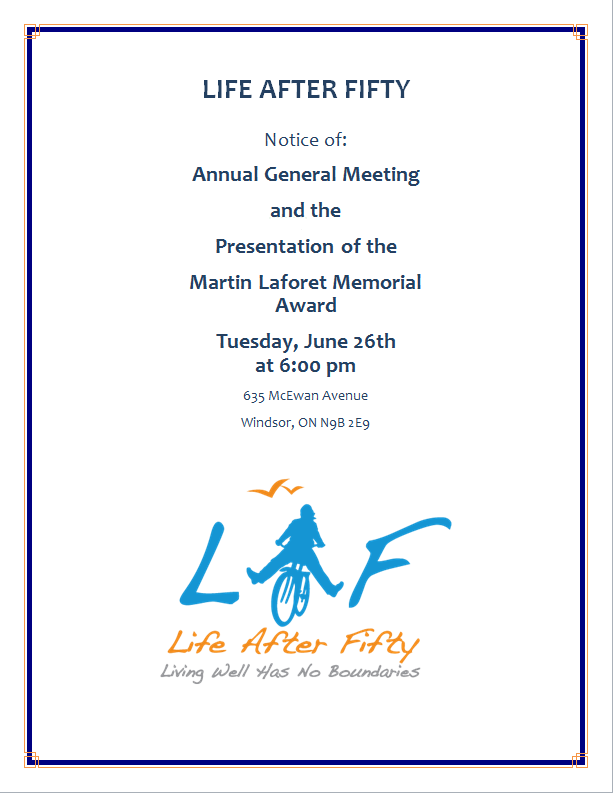 Updates, Closures and Change in Hours:
Click
here
for our complete Hours of Operation and Program Cancellations.
Bring a Friend * Try out the Programs * No commitment required!

Programs - Lots of Programs!
Classes * Activities * Active Living * Recreational * Social * Physical * Mental Health
Your membership includes both East & West Side Centres
You don't have to be a member to take a class or use computers!
Workshops * Day Trips * Parties
Open to the public * Affordable * Nutritious * Take out LAF-2-GO meals
In the Community * Safety * Involvement
Call (519) 254-1108, Tammy X134 or Leo X139
Visiting Seniors Apartments * Workshops * Social Connections
Call (519) 254-1108, Tahira X116 or Meghan X140
---


Latest News
Check back for more news!
Program News
Check back for more program information!