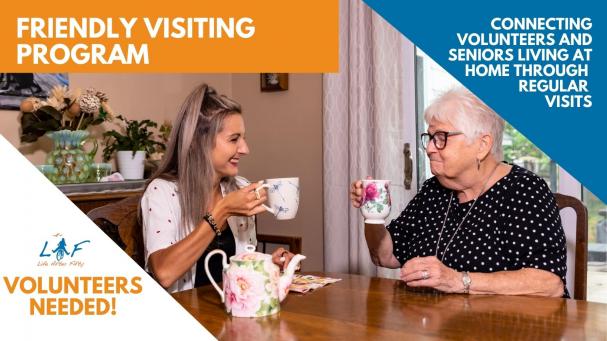 Posted April 30, 2023
After a long hiatus due to COVID-19, we are excited to announce that our Friendly Visiting Program is re-launching in April 2023!
This is a service that connects volunteers with seniors living at home.
Visits will be individually tailored to suit the client and volunteer's best interests. Volunteers can assist clients with walking, reading, or even writing a life story!
CLIENT REGISTRATION is required.
COST: No charge.