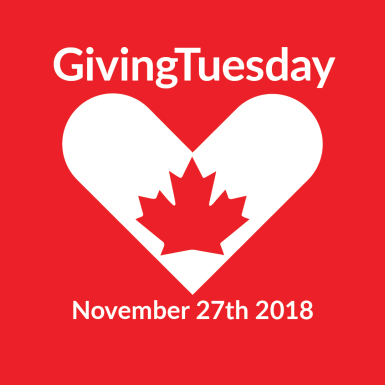 Posted November 22, 2018
Tuesday, November 27th is Giving Tuesday Canada!
What is GivingTuesday?
GivingTuesday is a global day of giving. After the sales of Black Friday and Cyber Monday, GivingTuesday is a time to celebrate and encourage activities that support charities and non profits. Whether it's making a donation, volunteering time, helping a neighbour or spreading the word, GivingTuesday is a movement for everyone who wants to give something back.
Visit our profile at:
https://givingtuesday.ca/partners/life-after-fifty1
This Giving Tuesday, we encourage our members and the public to participate in three ways:
Volunteer:
We require volunteers for the many activities to help seniors, support programs and to contribute to our community. Our network of 300 volunteers help in so many ways. Have some extra time to help? Contact us today!
Non-Monetary Donations:
Do you have items at home taking up space and collecting dust? What about that craft project you bought, but never used? Have you thought about donating it to LAF? Your donation of good items such as yarn, cloth, books, cards, envelopes, etc can be put to great use here at LAF for craft workshops, learning and operations.