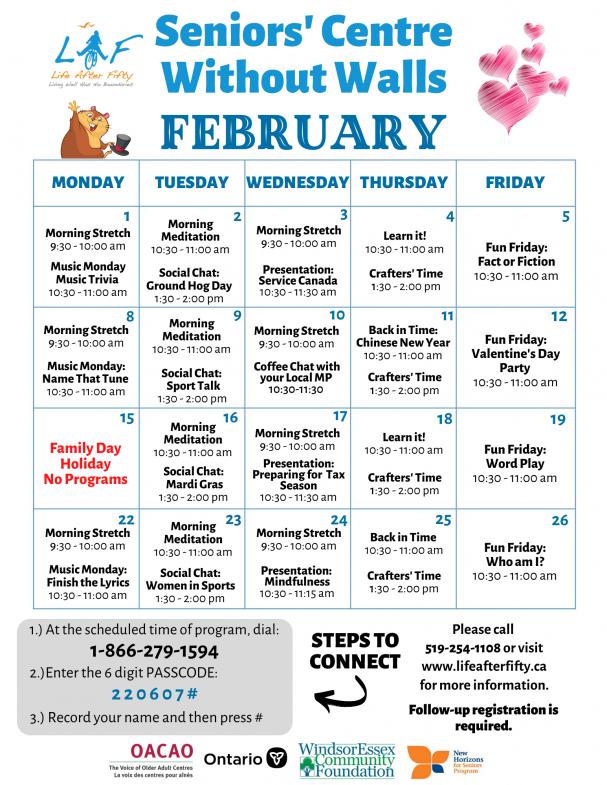 Posted January 28, 2021
What is it?
A free telephone-based seniors' activity program.
Offering a variety of fun activities, discussion groups & more.
Who can participate?
Anyone age 50+. Living in Windsor Essex. All you need is a telephone, no computer or data required.
How can I participate?
On the day and time of a chosen program, you can use the
Steps to Connect (below)
to call yourself in. If at any time you require assistance, simply dial *0 to talk to an operator. Follow up registration is required.
STEPS TO CONNECT
1. Dial: 1-866-279-1594
2. Enter the 6 digit PASSCODE follow by the pound key: 2 2 0 6 0 7 #
3. Record your name and then press # Please call 519-254-1108 for more information and leave a message, we are working remotely but will get back to you shortly.