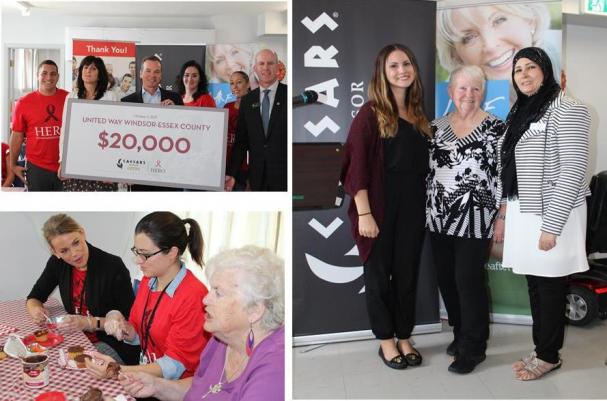 Posted October 20, 2017
On Monday October 2nd, our Outreach Services had reason to celebrate!
Caesars Windsor
announced a corporate gift of $20,000 to the
United Way Windsor-Essex
during the Cupcake Social at the Raymond DesMarais Manor in Windsor. Caesars Windsor HERO volunteers joined in the fun and decorated cupcakes with the seniors who regularly attend the programs offered by
Life After Fifty
. LAF's Outreach Services are funded by the United Way.
The Outreach Program is called "Promoting Seniors Independence". Both Tahira and Meghan provide colaboative outreach services to seniors in Windsor-Essex with the aim to reduce and prevent: social isolation, loss of support networks, physical mobility, and other health and mental health issues that seniors experience due to aging. Workshops offer an array of fun and interesting educational, recreational, physical and social activities.
To know more about this value-added program improving the lives of older adults in our community, please contact:
Tahira: (519) 254 1108 X116
or
Meghan: (519) 254 1108 X140