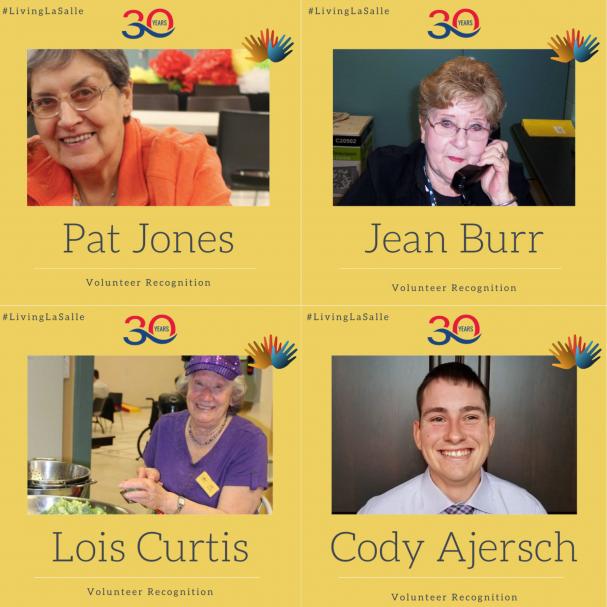 Posted April 29, 2021
The Town of
LaSalle
is celebrating volunteers in their community, and a few familiar faces were included!
Over the years
Pat Jones
could be found in the kitchen of Life After Fifty helping to prepare lunch for the hungry members. We miss seeing Pat and look forward to when she can be back in the centre again.
Jean Burr
has contributed
20 years to Life After Fifty
. She was a volunteer receptionist for a number of years and works as a Telephone Assurance Caller - making friendly calls to homebound and lonely seniors. During COVID, she continues to call seniors to have a social chat and help reduce their isolation.
Lois Curtis
is a dedicated Mahjong Program Leader at Life After Fifty. She teaches new players and answers any questions.
Cody Ajersch has volunteered with Life After Fifty since he was 17
, starting as a special events volunteer, helping out at fundraisers and activity days. He makes calls to home-bound seniors to have a social chat. When at the centre, he engages with seniors over a coffee. Since COVID, Cody has been committed to making calls to many seniors who are feeling isolated during lockdown.