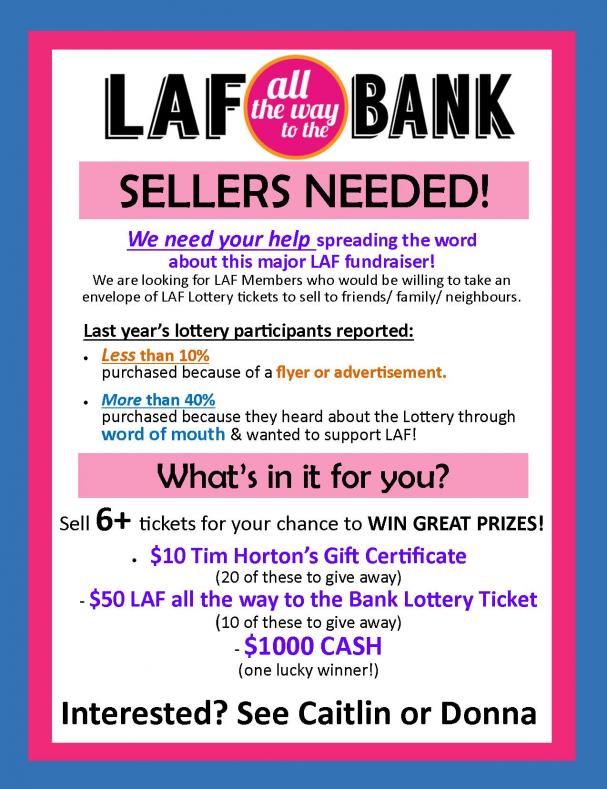 Posted December 10, 2014
We need your help!
We know from last year:
- Less than 10% of tickets sold due to a flyer or an ad
- More than 40% of tickets sold from WORD OF MOUTH
Help us spread the word about this exciting lottery! You could WIN BIG!