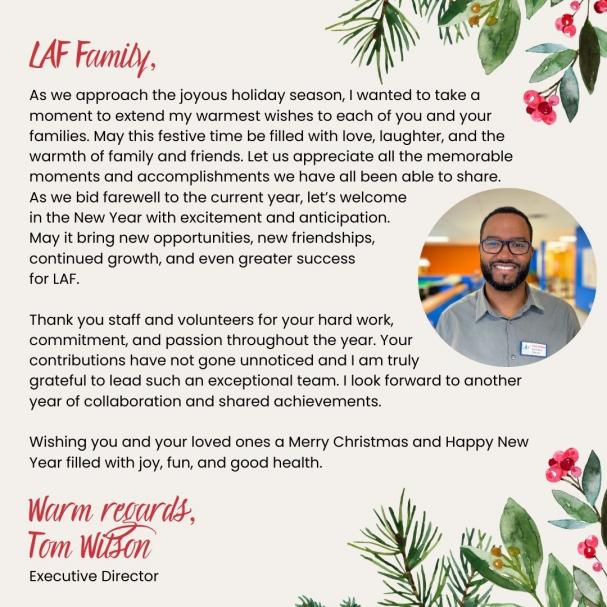 Posted December 01, 2023
LAF Family,
As we approach the joyous holiday season, I wanted to take a moment to extend my warmest wishes to each of you and your families. May this festive time be filled with love, laughter, and the warmth of family and friends. Let us appreciate all the memorable moments and accomplishments we have all been able to share. As we bid farewell to the current year, let's welcome in the New Year with excitement and anticipation. May it bring new opportunities, new friendships, continued growth, and even greater success for LAF.
Thank you staff and volunteers for your hard work, commitment, and passion throughout the year. Your contributions have not gone unnoticed and I am truly grateful to lead such an exceptional team. I look forward to another year of collaboration and shared achievements.
Wishing you and your loved ones a Merry Christmas and Happy New Year filled with joy, fun, and good health.
Warm regards,
Tom Wilson
Executive Director