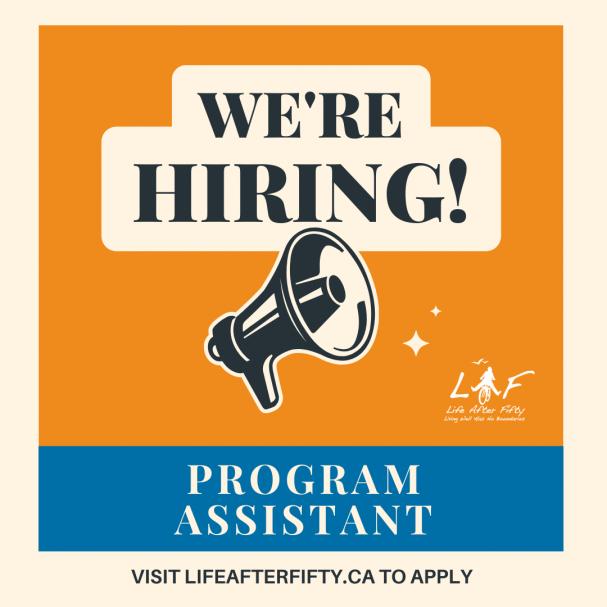 Posted July 22, 2021
PROGRAM ASSISTANT
Part-time Contract – 28 hrs/week
This role is a contract position until February 11, 2022.
The suitable candidate will have experience in program planning in an appropriate setting, in addition to the following:
The Program Assistant is part of a team that is responsible for the planning, delivery and evaluation of virtual, onsite and community wellness programs. The assistant's role is to provide general support for the delivery of these programs. Due to changing pandemic restrictions, our program delivery model is frequently adjusted. As such, the responsibilities of this role may be altered accordingly. Tasks will include but are not limited to phone calls to clients, data entry, on-site program setup and take-down, reception coverage, etc. This role may also involve working at either of our two locations or virtually.
Post-secondary degree or diploma in a related field
Demonstrated experience working with older adults
Accuracy in data entry and electronic communication is required
Ability to converse in English, over the phone, in a clear and understandable manner.