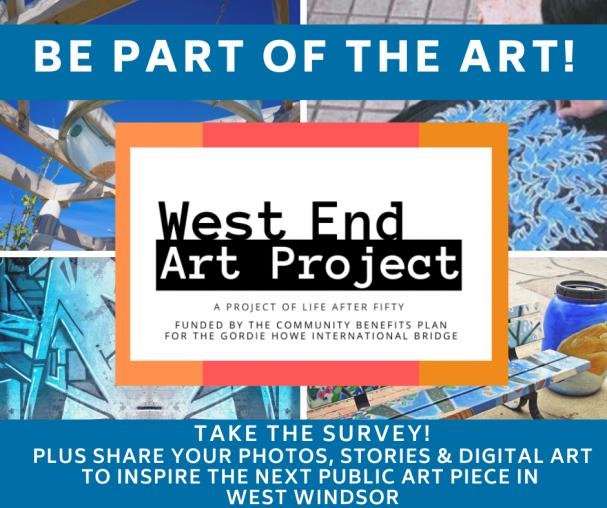 Posted July 21, 2020
NEWS RELEASE
WEST END ART PROJECT
COMMUNITY PUBLIC ART PIECE
July 21, 2020
Windsor, Ontario
There's a new public art piece planned for Windsor's West End being inspired by community feedback and creative submissions.
The West End Art project is a community-based art project aimed at engaging local youth and the surrounding community in the development of a representative public art project.
Through funding provided by the Gordie Howe International Bridge Community Benefits Plan, this project aims to enhance civic pride as understood by its diverse communities, reflecting the importance of the area from the people living and working in the West End.
Utilizing social media, public surveys and a creative challenge, those who participate will be asked about their favourite places and spaces in the area, including what type of art they would like to see and what types of art challenges they have or would be willing to take part in.
"The goal of the community survey is to capture the various narratives and artistic interests of those who represent the West End," said project coordinator, Veronica Samek from Life After Fifty.