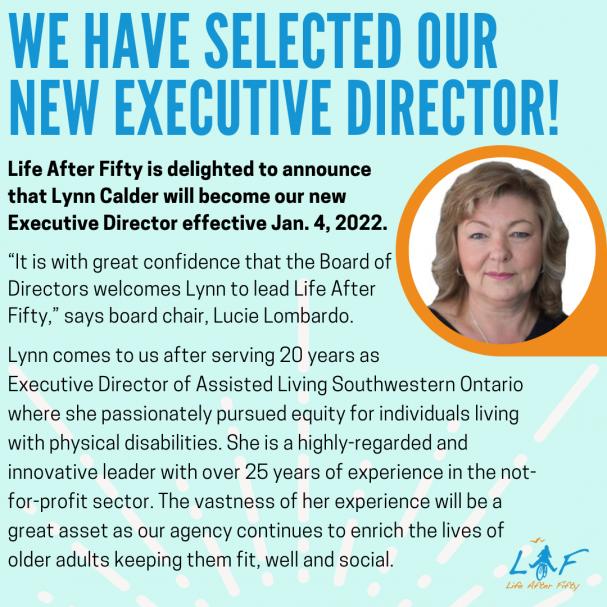 Posted September 22, 2021
Life After Fifty is delighted to announce that Lynn Calder will become our new Executive Director effective January 4, 2022.
"It is with great confidence that the Board of Directors welcomes Lynn to lead Life After Fifty," says board chair, Lucie Lombardo.
Lynn comes to us after serving 20 years as Executive Director of
ALSO - Assisted Living Southwestern Ontario
where she passionately pursued equity for individuals living with physical disabilities. She is a highly-regarded and innovative leader with over 25 years of experience in the not-for-profit sector. The vastness of her experience will be a great asset as our agency continues to enrich the lives of older adults keeping them fit, well and social.
Welcome Lynn!