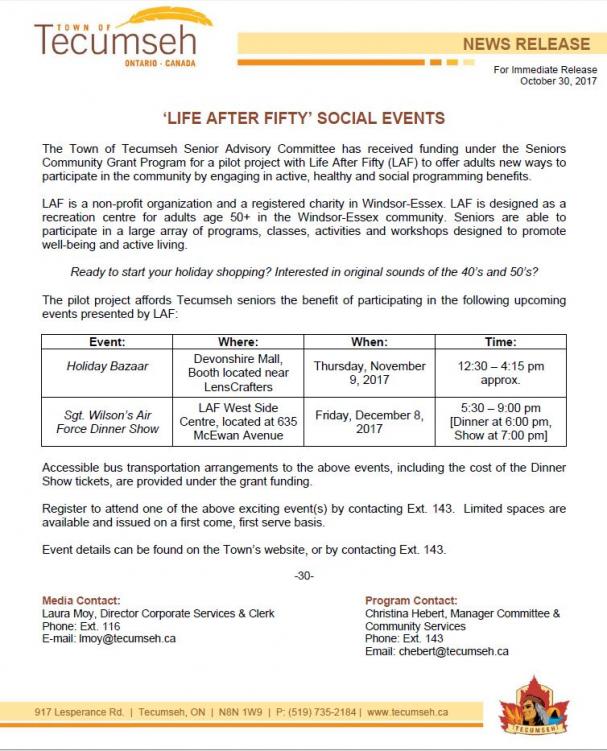 Posted November 17, 2017
The Town of Tecumseh Senior Advisory Committee has received funding under the Seniors
Community Grant Program for a pilot project with Life After Fifty (LAF) to offer adults new ways to participate in the community by engaging in active, healthy and social programming benefits.
The pilot project affords Tecumseh seniors the benefit of participating in the following upcoming events presented by LAF:
Holiday Bazaar Devonshire Mall, Thursday, November 9, 2017 12:30 – 4:15 pm approx.
Sgt. Wilson's Air Force Dinner Show LAF WSC, Friday, December 8, 2017 5:30 – 9:00 pm
Accessible bus transportation arrangements to the above events, including the cost of the Dinner Show tickets, are provided under the grant funding.
Register to attend one of the above exciting event(s) by contacting Ext. 143. Limited spaces are available and issued on a first come, first serve basis.
Event details can be found on the Town's website, or by contacting Ext. 143.