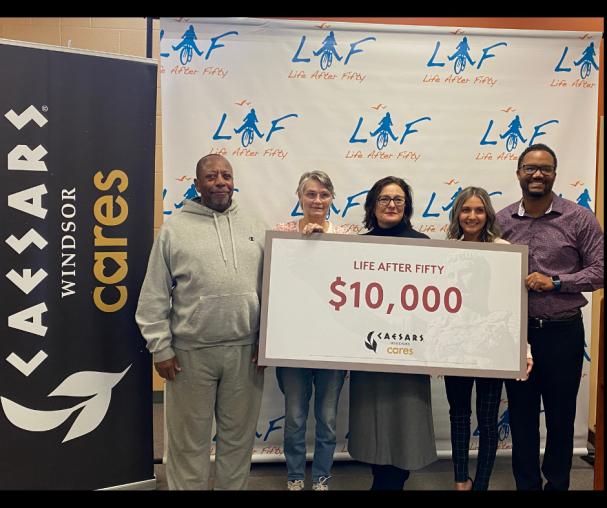 Posted November 10, 2023
Our Social Prescription program has received over 270 referrals!
Originally funded by the OACAO and now we are so grateful for the support from Caesars Windsor Cares ($10,000) to help us continue funding this program!

What is Social Prescription? In a nutshell:
Step 1: Someone goes to the doctor about an issue (ex. depression from loneliness, declining physical health from lack of exercise)
Step 2: The healthcare professional (doctor, nurse, counsellor, etc.) writes a PRESCRIPTION for that person to go to Life After Fifty for help with that issue (ex. socialization, exercise classes, etc.)
>> The funding allows us to cover that person's membership fee, which removes any financial barriers. We also have a Social Prescription Coordinator on staff who will help new members find the programs that are right for their needs!

This is a new, holistic approach to healthcare, where needs are being met by more than just prescribing a new medication. The results are in! Depression is alleviated, physical health is improving and older adults in our community are thriving! Watch this video to hear testimonials from the members themselves!