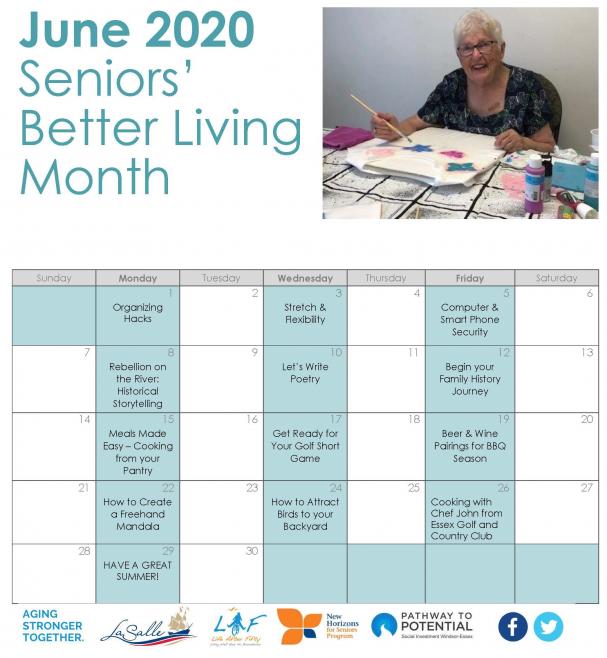 Posted May 22, 2020
In celebration of Senior's Month in June, the
Town of LaSalle
and
Life After Fifty
have partnered up to host a series of unique workshops accessible by phone and online.
This FREE event encourages those in the community age 50+ to explore their passions and discover new ones through fun and educational workshops.
Join us for all events or just the ones of your choice – the option is yours! Participants will be encouraged to learn new skills by attending interactive information sessions hosted through videoconferencing and teleconference. With the theme of "Aging Stronger Together" sessions are 45 minutes and include topics like genealogy, organizing at home, gardening, golf, wine & beer pairings, plus tips from local chefs!
A schedule of events is planned for Monday, Wednesday & Fridays throughout the month of June. Those connecting by phone will simply be required to dial-in. All online courses will be hosted through Zoom's video conferencing software and participants will require a registered account to participate and receive log-in instructions and passcodes after contacting the Town of LaSalle to register.
PLEASE NOTE: Participants will need to make an account online if registering or call us at the front desk at 519-969-7771 x 4116 for registration.