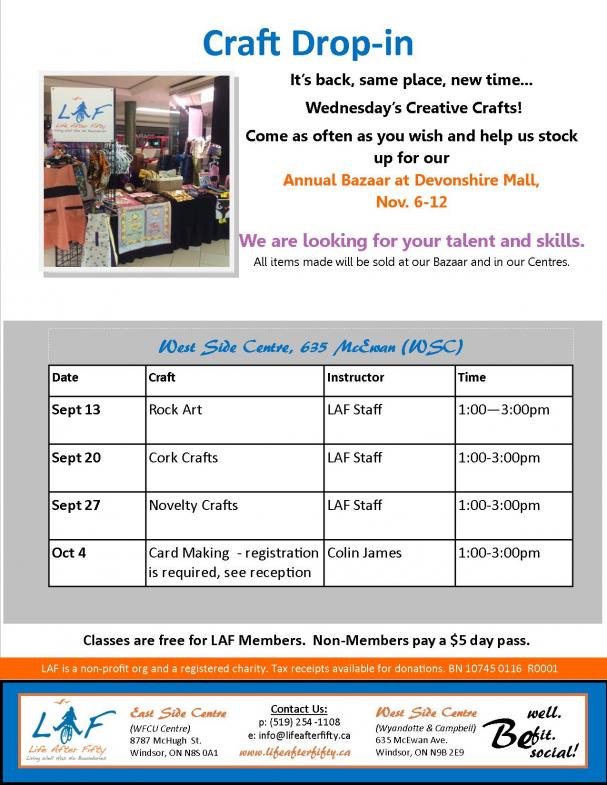 Posted October 06, 2017
We have a new time for weekly Craft Drop-In:
Every WEDNESDAY from 1:00pm to 3:00pm

Join us as we make items for the Centre or to sell at the LAF Annual Bazaar. There are many hidden talents just waiting to be found. Many of the sessions are instructor led to learn how to make items.