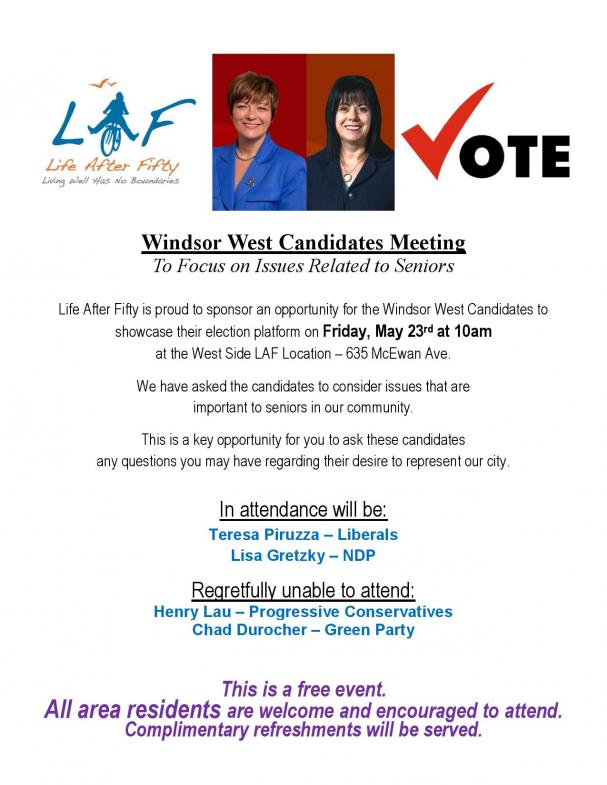 Posted May 23, 2014
Open to all area residents

FRIDAY, MAY 23RD 10AM
635 MCEWAN AVE.

Windsor, ON - Life After Fifty is proud to host a Windsor West Candidates Meeting as an opportunity for the Windsor West Candidates to showcase their election platform to our members and the general community in advance of the June 12 General Election.

The meeting is scheduled to take place at 10am on Friday, May 23rd at the Life After Fifty West Side Centre, located at 635 McEwan Ave. This is an open event and all are welcome and encouraged to attend.

Representatives who will be in attendance will be:
Teresa Piruzza representing the Liberal Party &

Lisa Gretzky representing the New Democratic Party.

(Unfortunately Henry Lau, the Windsor-West representative from the Progressive Conservatives and Chad Durocher, the Windsor-West representative for the Green Party will not be available to participate in this forum.)

Each candidate will be given time to outline their platform, followed by an open Q & A session and a meet and greet component.