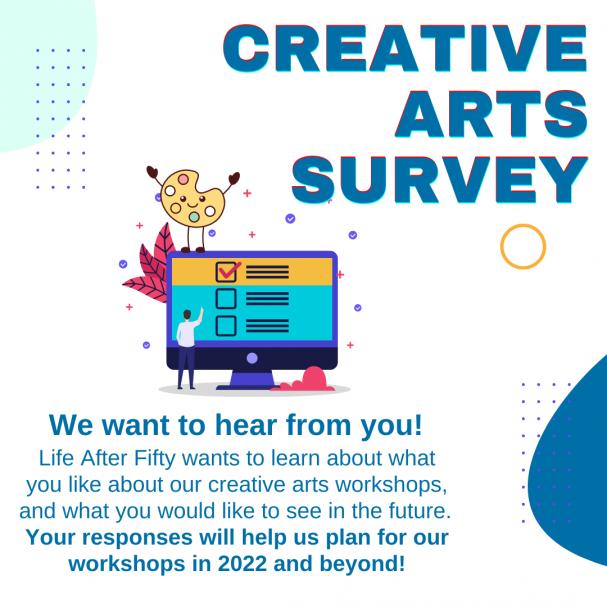 Posted December 01, 2021
Life After Fifty wants to learn about what you like about our creative arts workshops, and what you would like to see in the future.
Your responses will help us plan for our workshops in 2022 and beyond!
Please complete this short survey to help us learn about your experience.
The survey is anonymous.