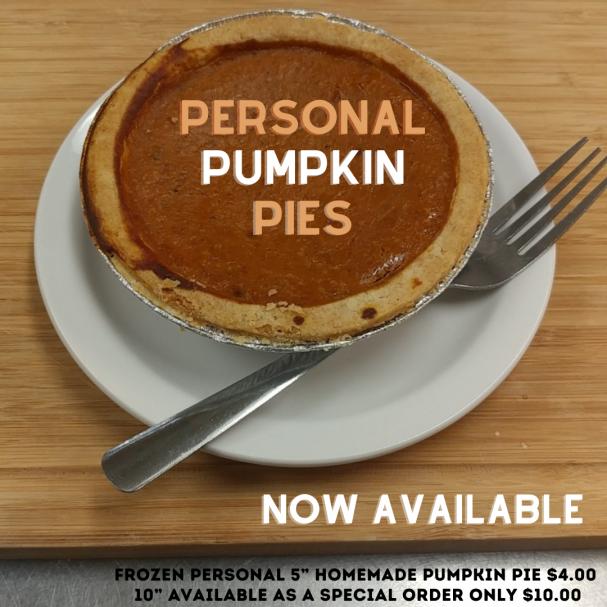 Posted September 30, 2020
Our freezer is FULL of delicious LAF 2 GO Meals ready to be eaten!
Each meal costs $5, payment is due on pick-up at our West Side Centre (635 McEwan Ave.)
Meal options include:
Chili
Meat Lasagna
Vegetarian Lasagna
Chicken & Bacon Lasagna
Shepherd's Pie
Chicken Parmesan
Sweet n Sour Chicken
Haddock
Bangers & Mash
Fried Chicken
Korean Beef
Cabbage Rolls
Chicken Tacos
Plus Kristin has cooked up something new!
Take home a frozen personal 5-inch homemade pumpkin pie for just $4.00 today!
Want something bigger for the upcoming Thanksgiving holiday?
10-inch pies are available as a special order for only $10.00!
To check availability or to purchase a meal, call our West Side Centre at 519-254-1108.
Meals will be made available at our East Side Centre, when we reopen on Tuesday, Oct. 13.