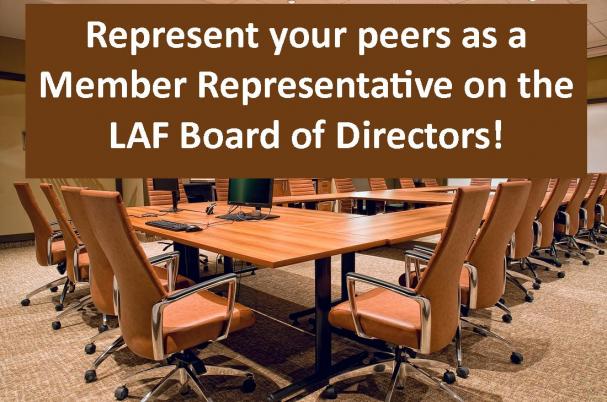 Posted March 29, 2016
Life After Fifty is Currently Seeking: a LAF member representative to serve as the
Member position
on the Life After Fifty Board of Directors!
· A Member serve as a representative of the LAF membership on the Board of Directors.
Any LAF Member in good standing, is eligible to be a candidate for the Member position.
Candidates must be NOMINATED by another LAF Member in good standing.
Individual with the most votes will serve for a 3 year term. (Term: July 2016—June 2019)
Nomination packages will be available at Reception as of Tuesday, March 8th.
Nomination Period:
Tuesday, March 29th, 2016—Friday, April 8th, 2016
General Election:
Monday, May 2nd, 2016 — Friday, May 13th, 2016