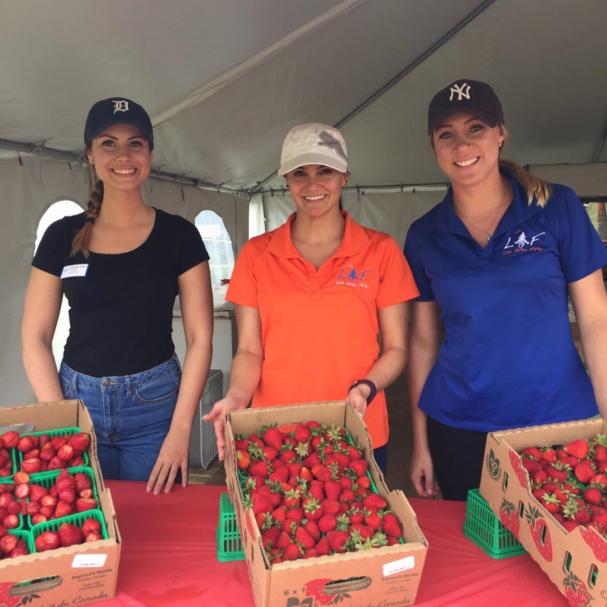 Posted June 16, 2017
Life After Fifty volunteers and staff served Strawberries and Ice Cream during the 30th anniversary of the LaSalle Strawberry Festival.
Our volunteers included members,friends, family and high school students. Together we had a great time dishing it out over the four-day festival. Many of our volunteers commented it was a great experience as we were busy with a variety of work to do including cleaning, prepping, serving and selling. As our teams pulled together, we could hear the laughter and commraderie of all ages under the strawberry tent.
A special thanks to the Town of LaSalle for making this annual event happen for the Windsor-Essex community. The fresh and tasty berries were provided by Raymont's Berries, grown in Cottam, Essex County. Our LAF volunteer coordinator, Mary, is berry wonderful for reaching out to everyone and keeping us organized!
LAF has many volunteer opportunities available year round. If you are interested, click here for our
volunteer page.