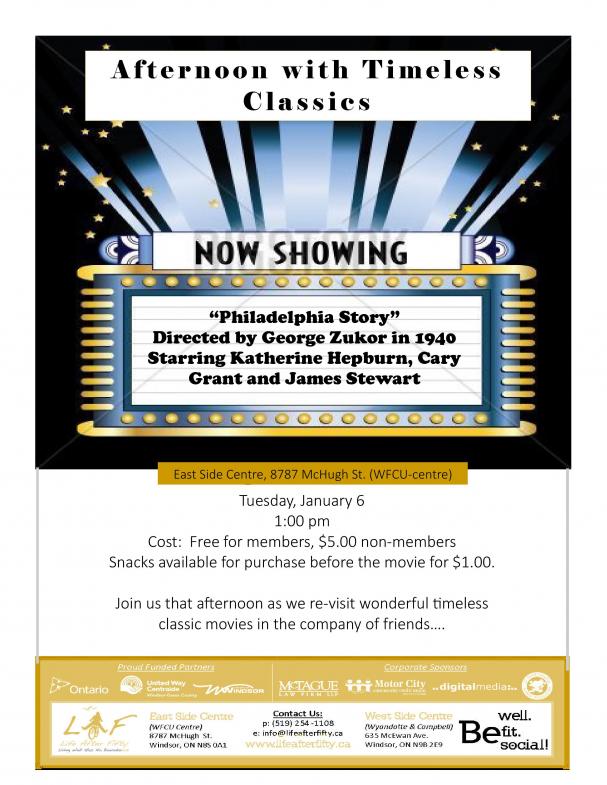 Date of Event: January 06, 2015
Date Ending: January 07, 2015
If you love older movies that withstood trial of time, then this event is for you. Every first Tuesday of the month we show timeless classics on our big screen TV. All you need to do is show up and enjoy watching it in a friendly company. This month we will feature "Philadelphia Story", a romantic comedy directed in 1940 by George Cukor and starring Cary Grant, Catherine Hepburn and James Stewart. Enjoy!
East Side Centre
Day: Tuesday, January 6, 2015
Time: 1:00pm
Cost for Members: $1.00 for snacks
Cost for Non- Members: $1.00 for snacks