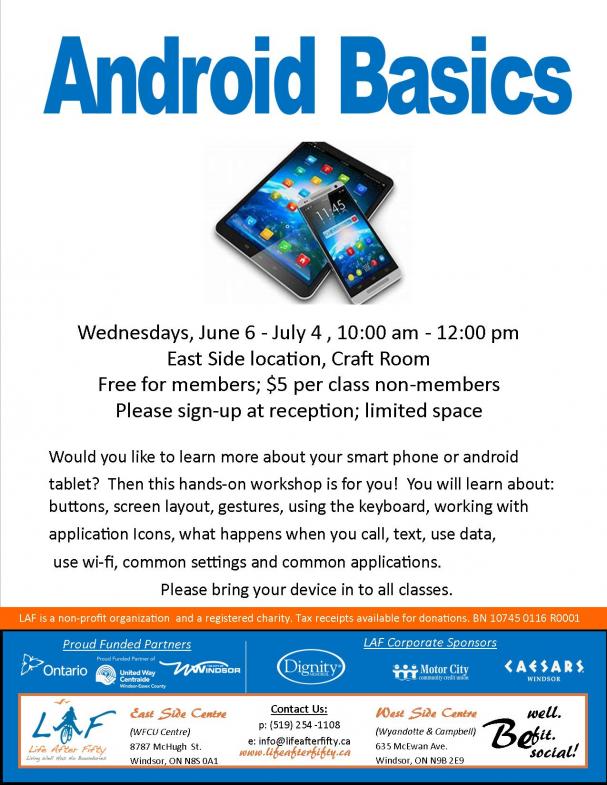 Date of Event: May 31, 2018
Date Ending: June 06, 2018
Would you like to learn more about your smart phone or android
tablet? Then this hands-on 5 week workshop is for you!
WHEN: Wednesdays June 6 - July 4 , 10:00 am - 12:00 pm
WHERE: East Side Life After Fifty
Please sign up at reception or call 519-254-1108 ext 201
Note, you will need to have your device with you in class. Please see flyer for more detail.