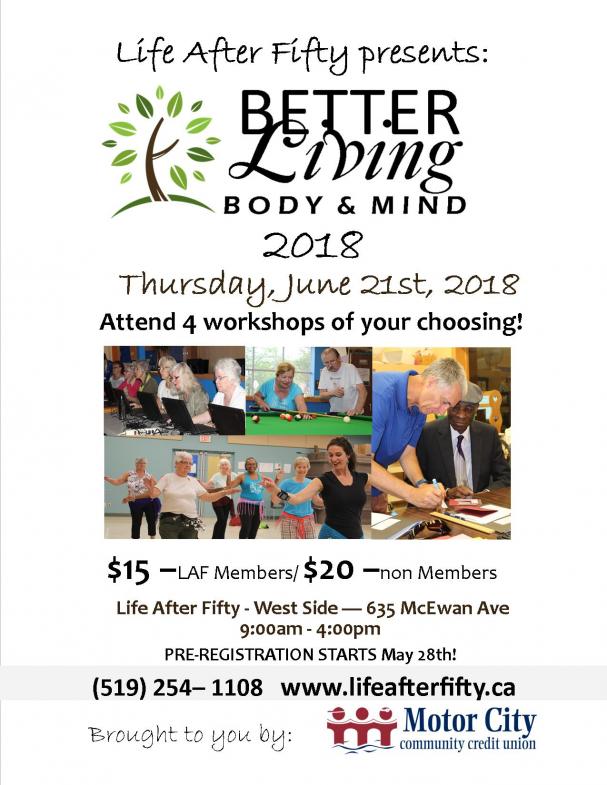 Date of Event: May 29, 2018
Date Ending: June 21, 2018
June is Seniors Month and the theme this year is to try something new. So why not register for our Better Living Day?
Join us for a day of workshops hand-picked by YOU. Better Living: Body & Mind is designed for individuals looking to learn and experience something new.
When:
Thursday June 21, 2018
Where:
West Side Centre
Time:
9:00am - 4:00pm
Cost:
$15 members / $20 non- members