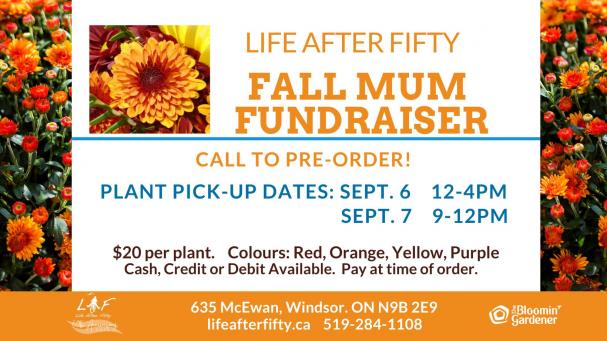 Date of Event: September 06, 2022
Date Ending: September 07, 2022
Those who have pre-ordered and pre-paid for their fall mums from the Bloomin' Gardiner will be able to come into the West Side Centre on the below pick-up dates to get thier beautiful potted mums.
Sept. 6 12-4pm
Sept. 7 9-12pm
West Side Centre
Call 519 254 1108 to pre-order your mums today! $20/ each
Proceeds from these sales support programs & services for seniors in Windsor/ Essex. Thank you for your support!
Fall is here!