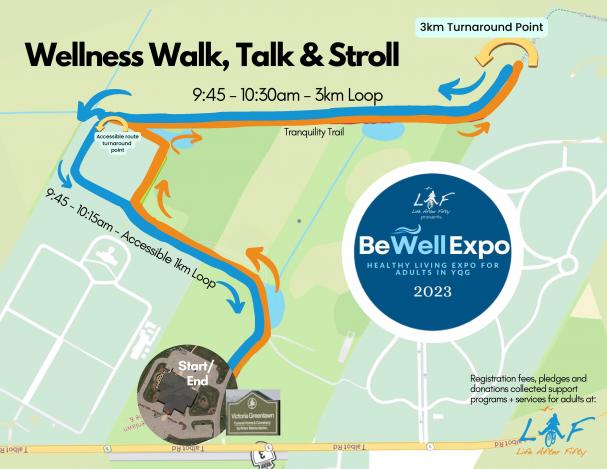 Date of Event: September 30, 2023
Date Ending: October 01, 2023
Get your 10,000 steps in and help LAF raise $10,000 at the
Be Well Expo on September 30th.
Kick-off your Saturday morning with a beautiful Wellness Walk and support Life After Fifty!
Something for all ability levels walking, wheelchairs, strollers, rollerblades, etc.
Registration required. Minimum registration fee $20/ per person.
Pick up or print out PLEDGE FORM to collect pledges for Life After Fifty.
2nd Prize - 2 Detroit River Sightseeing Cruise passes from Windsor Premium Cruises
3rd Prize - A Pizza Party for 10 People from Naples
4th Prize - A local wine picnic basket from Tourism Windsor Essex Pelee Island
The more you raise - more chances to win!
o Red Lobster - $50 gift certificate
o Windsor Symphony - 2 tickets to any show
o Food Basics - $50 gift certificate
o Macro Foods - $100 gift certificate
o Urban Surf - 2x 1hr rental passes
...AND MORE!
Register at 9am at the Be Well Expo.