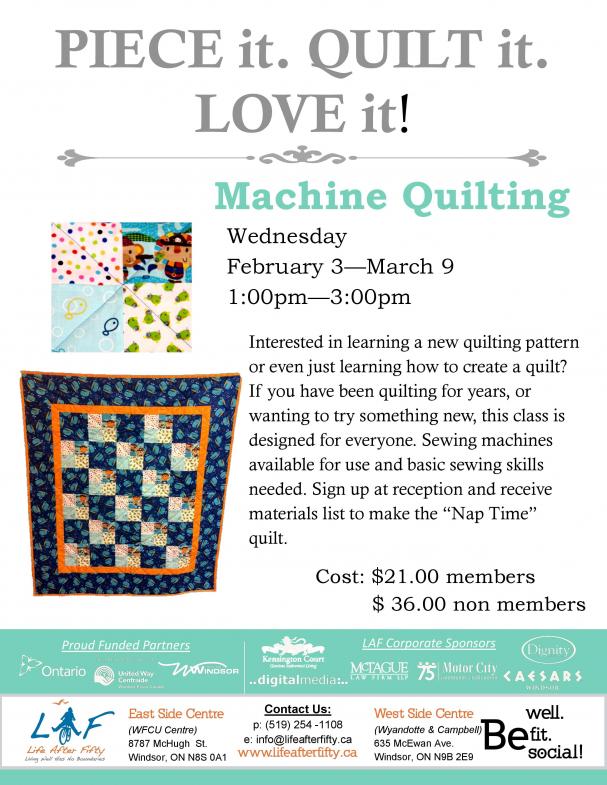 Date of Event: February 03, 2016
Date Ending: March 09, 2016
Interested in learning a new quilting pattern or even just learning how to create a quilt? If you have been quilting for years, or wanting to try something new, this class is designed for everyone. Sewing machines available for use and basic sewing skills needed. Sign up at reception and recieve materials list to make the "Nap Time" quilt.
Wednesday - Feb. 03 - Mar. 09, from 1:00pm-3:00pm.
Cost: $21.00 members
$36.00 non-members