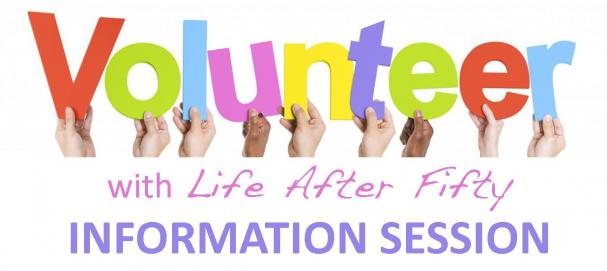 Date of Event: September 14, 2016
Date Ending: September 15, 2016
Interested in Volunteering for Life After Fifty?
· in the LaSalle LAF Café
· at an occasional Bingo
· at an occasional information booth promoting LAF
· an occasional driver
· as a Friendly Visitor
· with the upcoming FINA at the WFCU…
OR you're not sure what exactly you'd like to do...
and you want to learn more?
This is the info session for you!
No commitment required.
Current Volunteers are welcome to come out and share your experiences!
Date
: Wednesday, September 14th
Location
: West Side Centre —Library
Time
: 10am
* Sign up at Reception