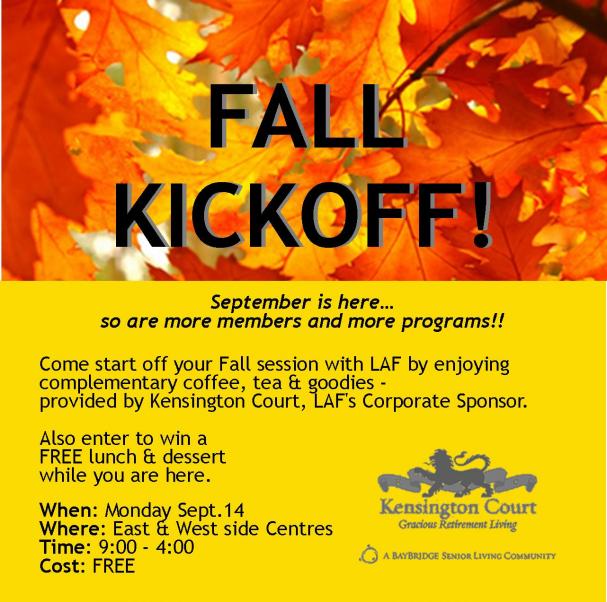 Date of Event: September 14, 2015
Date Ending: September 15, 2015
September is here, so are more members and more programs!! Come start off your Fall session with LAF by enjoying complementary coffee, tea & goodies - provided by Kensington Court, LAF's Corporate Sponsor. Also enter to win a FREE lunch & dessert while you are here.
When: Monday Sept.14
Where: East & West side centre
Time: 9:00 - 4:00
Cost: FREE