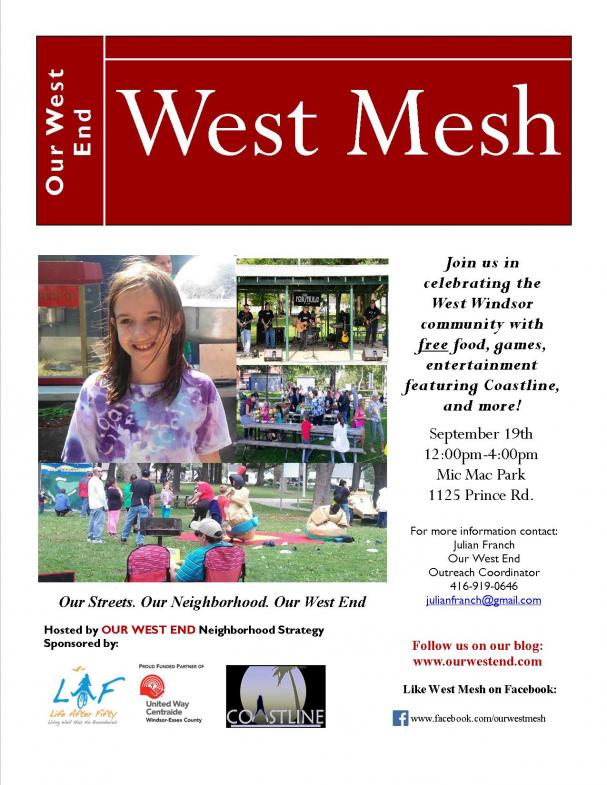 Date of Event: September 19, 2015
Date Ending: September 20, 2015
The Second Annual West Mesh Celebration will be taking place at Mic Mac Park on Saturday, September 19th from 12:00pm to 4:00pm. The goal of the event is to facilitate the interaction of community residents through an afternoon of engaging activities, lively entertainment, and delicious food. Furthermore, Our West End would like to showcase the community resources available to residents in the West End of Windsor.
When: Sept. 19
Where: Mic Mac Park
Time: 12:00 - 4:00
Cost: FREE