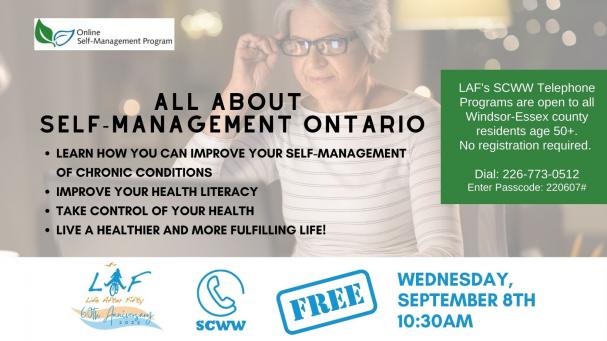 Date of Event: September 08, 2022
Date Ending: September 09, 2022
Thursday, September 8th
10:30am
Join us to learn about how you can improve your self-management of chronic conditions, improve your health literacy, and how this program provides you with the opportunity to take control of your health and live a healthier and more fulfilling life!
LAF's SCWW Telephone Programs are open to all Windsor-Essex county residents age 50+.
No registration required.
Dial: 226-773-0512
Enter Passcode: 220607#