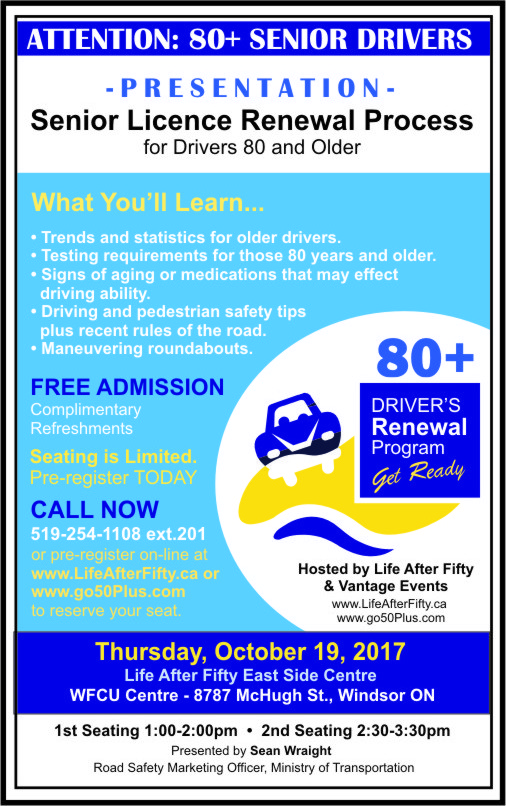 Date of Event: October 19, 2017
Date Ending: October 19, 2017
Life After Fifty and Vantage Events are co-hosting a presentation for 80+ Seniors who are looking to learn more about the 80+ Driver's Renewal Program.
A presentation given by Sean Wraight, Road Safety Marketing Officer from the Ministry of Transportation will cover the testing requirement and renewal process for those 80 years and older.
Location: East Side Centre, The WFCU Centre, 8787 McHugh St
Date: October 19 Times: 1:00 and 2:30
Pre-Registration is Required
by contacting Meg at (519) 254 1108 x 201. Or, email
with your name, phone number, number attending; and, time (1:00 or 2:30)
Parking is free.