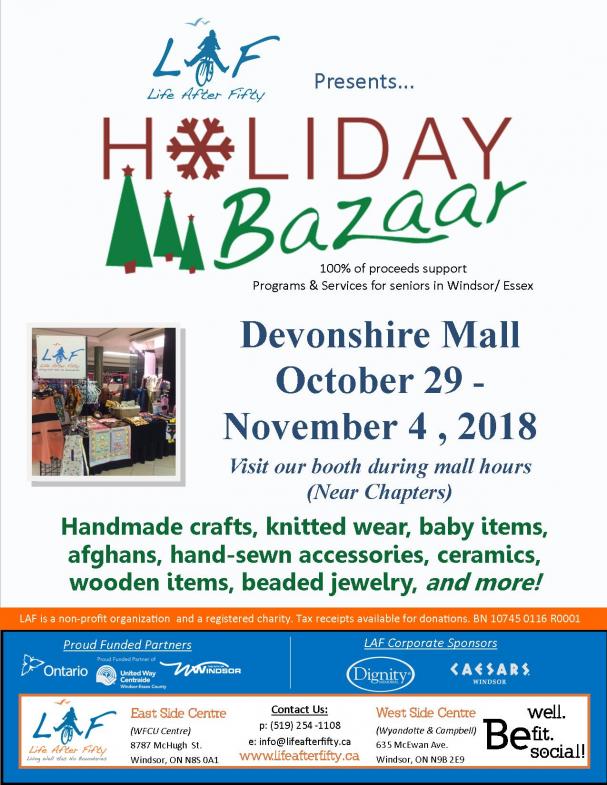 Date of Event: October 29, 2018
Date Ending: November 04, 2018
Stop by Devonshire mall October 29 - November 4 to see and buy the beautiful crafts made by all of our wonderful volunteers.

It's never too early to shop for Christmas presents!

100% of proceeds support Programs and Services at Life After Fifty.