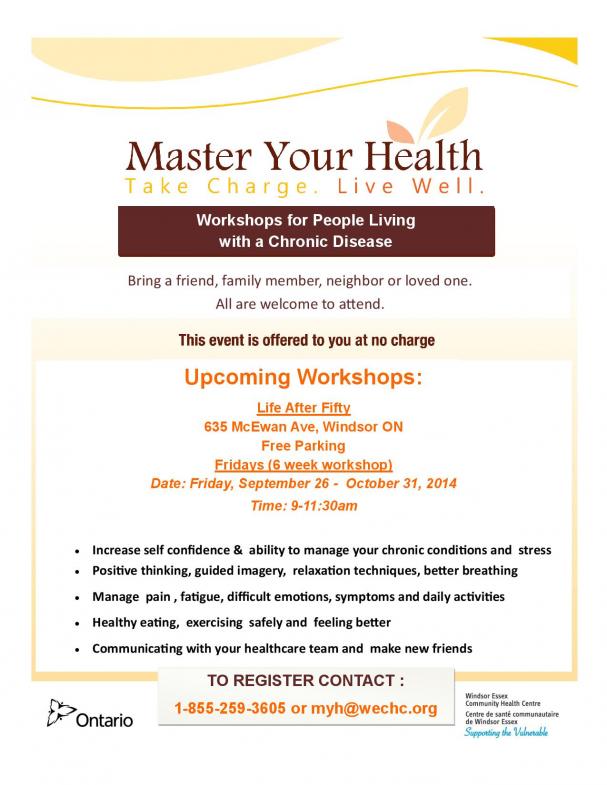 Date of Event: September 26, 2014
Date Ending: October 31, 2014
Participate in this set of FREE workshops that are designed to help those living with a chronic disease. Topics of discussion range from: increase self confidence & ability to manage your chronic conditions and stress; Guided imagery, relaxation techniques, enhance breathing; Pain Management, fatigue; Healthy eating, exercise safety and feeling better. This program is presented by the health care team at Windsor Essex Community Health Centre.
To register please contact: 1-855-259-3605 or
myh@wechc.org
.
Location
: West Side Centre
Date
: Friday, September 26 - October 31
Time
:9:00am - 11:30am
Cost for members
: $6.00
Cost for non-members
: $7.00