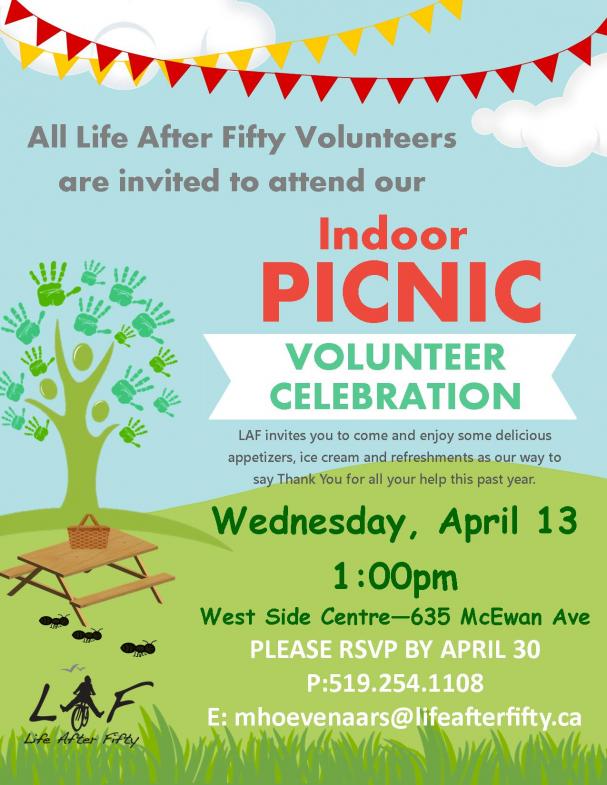 Date of Event: April 13, 2016
Date Ending: April 14, 2016
Save the date! Are you a LAF volunteer? Life After Fifty staff invites you to celebrate with us on April 13th at 1:00pm as we express our appreciation for your volunteer service over the past year. All volunteers who have volunteered over the past year for any of our events/programs are welcome to attend.
Please call 519-254-1108 or stop by reception if you plan on attending, by March 30th.
Date: Wednesday April 13
Time: 1:00pm
Location: West Side Centre