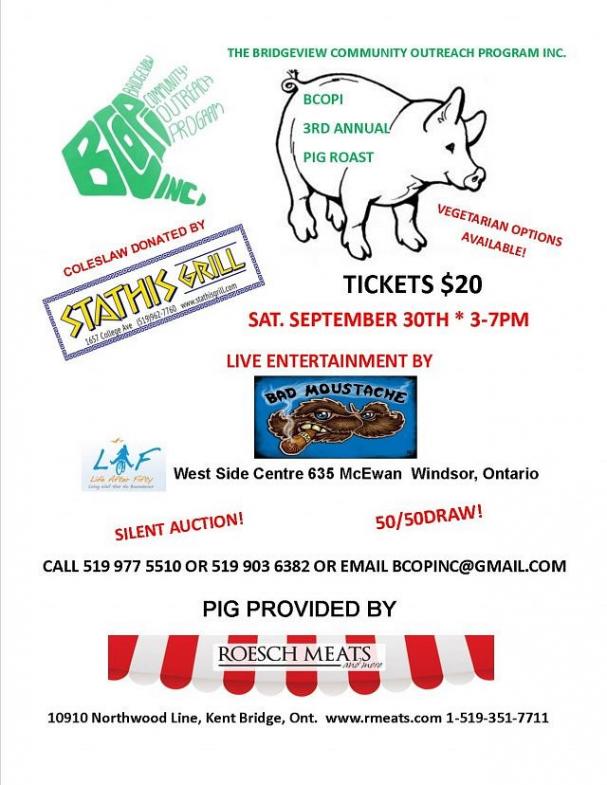 Date of Event: September 30, 2017
Date Ending: September 30, 2017
The Bridgeview Community Outreach Program Inc. (BCOPI) is having its 3rd Annual Pig Roast at our LAF West Side Location. The fundraiser will have a Silent Auction and a 50/50 Draw.
Date and Time: Saturday September 30th 3pm to 7pm
Location: West Side Centre, 635 McEwan Ave.
Tickets: $20
LAF Member Tickets: $10
Tickets are available from (519) 977 5510 or (519) 903-6382 or email: BCOPINC@GMAIL.COM