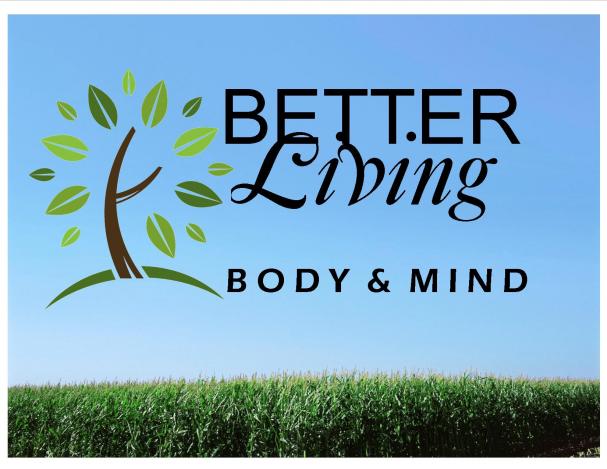 Date of Event: June 19, 2014
Date Ending: June 20, 2014
Better Living: Body & Mind is designed for individuals looking to
learn/ experience something new.
Pick the workshop that looks most interesting to you!
West Side Centre
Location:
West Side Centre
Date:
Thursday, June 19th
Time:
9:00am - 3:00pm
Cost for Members:
$15.00 (includes lunch)
Cost for Non- Members:
$15.00 (includes lunch)
* Pre-registration is required. For more information please call 519-254-1108.
Workshop Descriptions
Ballroom Dancing –Elena Semenov 2:00pm
Want to try something new? Learn what Ballroom Dancing is all about in this interactive workshop. No dance experience necessary. Make sure to bring your dancing shoes.

Beautiful Skin & Makeup –Ashley Amlin 10:00am
Aging skin is beautiful skin. Learn the proper makeup techniques to show off your natural beauty.

Belly Dancing – Deanna 11:00am
Have fun, move to the music and receive a great workout... that's what belly dancing is all about. Put a new spin on your fitness regimen and try this energetic class. No dance experience necessary.

Bracelet Creations– Alex Osorio, Life After Fifty 11:00am
Are you interested in knowing more about beading and learning to make something at the same time? Join us to make this beautiful bracelet in 30 minutes or less! No beading experience necessary. All materials will be supplied.

Container Gardening –Greater Windsor Hort. Society 1:00pm
No matter if you have a traditional home garden or trying to grow something on your balcony, learn how you can grow just about anything, anywhere.

Creative Writing—exercise for the brain – Antoinette Pecaski 1:00pm
Everyone is talented, original and has a story to tell…. Come join us as we look at writing and its intrinsic rewards. No experience necessary.

Delicious Desserts–Chef Mark, Amica 2:00pm
Chef Mark returns to share with you his secrets of creating scrumptious desserts that can be healthy and delicious. Bring with you an appetite because samples will be made available at the end of his session!
Facebook – John Obersheur 2:00pm
Facebook is a large social media site that will reconnect you with long lost friends or improve the connection between relatives. Learn about sharing pictures, starting conversations with your "friends" and how to search for friends.

Fairy Gardens–Ann Bate, Life After Fifty 2:00pm
Learn about the latest gardening craze that involves miniature gardens that are fairly simple to create and tend to. Today you will be creating the starting stages of your Fairy Garden with small structures and living plants.

Furry Friends – Windsor/Essex County Humane Society 10:00am
Discover the health benefits of having a pet and the unique volunteer opportunities for those who are unable to have a companion of their own.

Hypnosis for a Better Night's Rest – Louise 11:00am
This workshop will dispel the myths about Hypnosis for relaxation and will provide some techniques to relax and help you go to sleep easier and enjoy a more restful night.

Intro to Genealogy – Michele Watson 11:00am
Build a family tree! Find ancestors and relatives you didn't know you had! This introduction into family history research (or genealogy) will start you on your journey into the past.

Learning in Retirement –Catherine Fettes, Eldercollege 10:00am
Find out about the local program that offers educational courses for older adults. Courses can vary from cooking to finance. There are no exams, tests, or homework. People take the courses just for the fun of it to remain physically, socially and intellectually active.

Moonlight Gardening –Greater Windsor Hort. Society 2:00pm
Enjoy your garden day or evening. Learn about specific plants that come alive once the sun goes down.

Photography in the 21st Century-Ted Kloske, Henry's Photo 2:00pm
Cameras have become easier to use and are changing the way we record our memories; also learn more about photo editing on your computer.

Reflexology–Kristen Block, Block hands of Healing 10:00am
Reflexology is a focused pressure technique, usually directed at the feet or hands. Learn more about this technique and the benefits it can bring to your everyday life.

Scrapbooking – Irene Timko 1:00pm
Come and see the new Ahni & Zoe products by Creative Memo- ries. Bring 6 to 8 photos to the workshop (include both vertical and horizontal photos), from one occasion (Christmas, birthday, anniver- sary, vacation, etc.) and complete a Fast to Fabulous scrapbook page. It's fast and easy.

Snapology – Danielle Rabitaille, Snapology 11:00am
Around the World - Everything from the Empire State Building to the house next door started the same way, as an idea in an architect's head. Come build your favorite building, national landmark, or monument from around the world with timeless, ageless Lego® bricks.

Strength Training – LAF Fitness Instructor 10:00am
Get ready to move and groove. Learn about great ways to get those 150 minutes of moderate – vigorous exercise in every week to keep your heart healthy.

Summer Time Chili– Chef Marion Sayer, 1:00pm
Meet Chef Marion , from Devonshire Retirement Residence, and her famous Chili. This hearty meal will be an easy and great addition to any family gatherings.

Wellness and You – Michelle Weglarz, MSW.RSW. 10:00am
Many people suffer from stress, especially as they get older, but there are ways to learn how to deal with life's challenges. Learn practical relaxation and stress reduction techniques with Michelle Weglarz, MSW, RSW.

Windows 8 – John Obersheur 1:00pm
Come learn about the latest Windows operating system—Windows 8. Learn about the new features & how to navigate through the screens .

Yoga – Uma Raju, Certified Yoga instructor 1:00pm
A balanced combination of sustained poses with attention to basic alignment and therapeutic principles. This style of yoga provides a great stretch and strengthens the body. Movements will take place on a mat.

You and Your Garden– Karl Klinck,, Orchard Farms Nursery 11:00am
Summer is here and that means more time with our gardens and lawns. Join Karl from Klinck's Orchard Farm Nursery, as we learn about maintaining and improving the greenery around you.