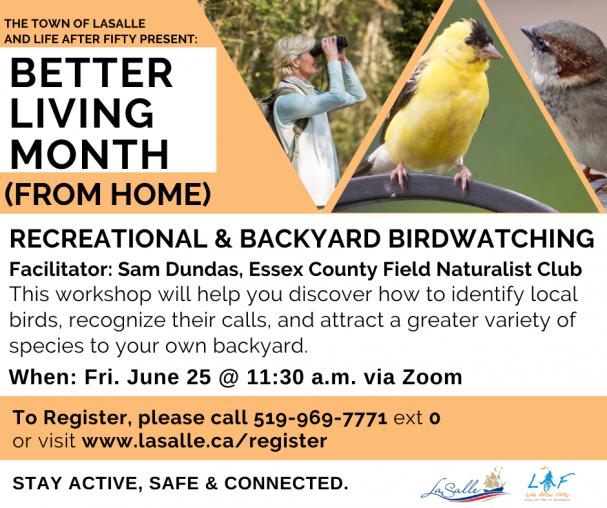 Date of Event: June 25, 2021
Date Ending: June 25, 2021
We are partnering with the Town of LaSalle to bring you "Better Living Month" from home. This virtual event is FREE for those aged 50+ to explore their passions and discover new ones through a variety of fun workshops.

This workshop will help you discover how to identify local birds, recognize their calls, and attract a greater variety of species to your own backyard.
Date: Fri. June 28
Time: 11:30 a.m.
Facilitator: Sam Dundas, Essex County Field Naturalist Club
Pre-registration is required.
To register or for more information call (519)969-7771 ext. 0 or
register online
.
Your registration confirmation will contain your meeting ID and password for Zoom and the conference call phone line.