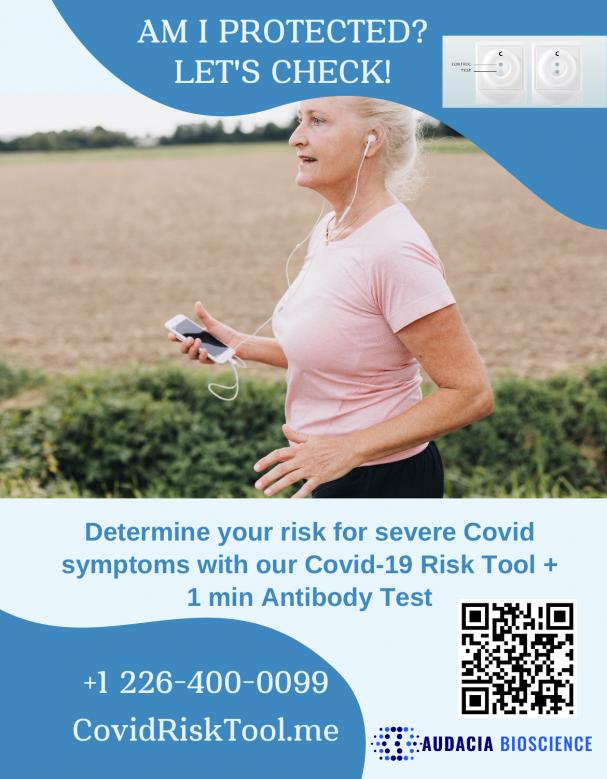 Date of Event: November 30, 2022
Date Ending: December 01, 2022
Join us on November 30th at 10:45 AM at LAF West Side for an educational seminar about Covid Risk Tools available.

Audacia Bioscience can help you determine your COVID-19 immune status to understand covid symptoms risks and calculate when to receive your next Booster.

For more information please call our office 519-258-1108.