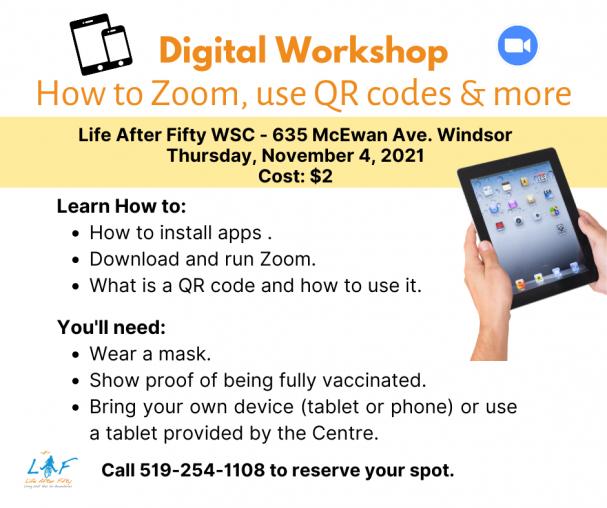 Date of Event: November 04, 2021
Date Ending: November 04, 2021
Digital Workshop: How to Zoom, use QR codes & more
Bring your own device (tablet or phone) or use a tablet provided by the Centre.
Learn How to:
How to install apps
Download and run Zoom
What is a QR code and how to use it
Life After Fifty WSC - 635 McEwan Ave. Windsor
Thursday, November 4, 2021 at 11 a.m.
Cost: $2
Call 519-254-1108 to reserve your spot.