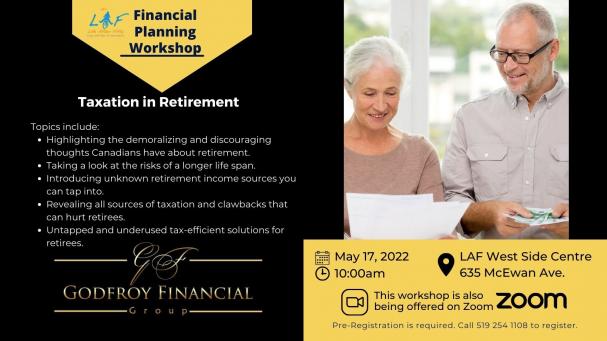 Date of Event: May 17, 2022
Date Ending: May 18, 2022
Topics include:
Highlighting the demoralizing and discouraging thoughts Canadians have about retirement.
Taking a look at the risks of a longer life span.
Introducing unknown retirement income sources you can tap into.
Revealing all sources of taxation and clawbacks that can hurt retirees.
Untapped and underused tax-efficient solutions for retirees.
Tuesday, May 17th, 2022
10:00am - West Side Centre
(Mask and proof of vaccination required for entry.)
*Also being offered on Zoom
>>This workshop is open to non-LAF Members.