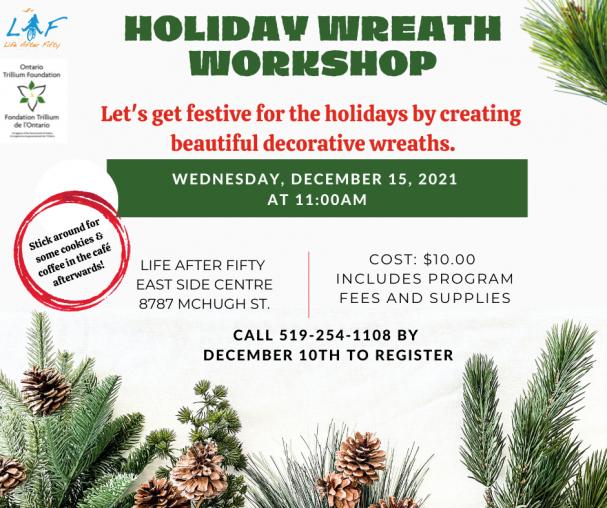 Date of Event: December 15, 2021
Date Ending: December 15, 2021
Wednesday, December 15th at 11 a.m. at our East Side Centre - 8787 McHugh St.
Cost: $10 includes program fees and supplies.
To register call 519-254-1108 to reserve your spot.
Please register by Dec.10th

This program is presented with funding provided by the Ontario Trillium Foundation's Resilient Communities Fund.