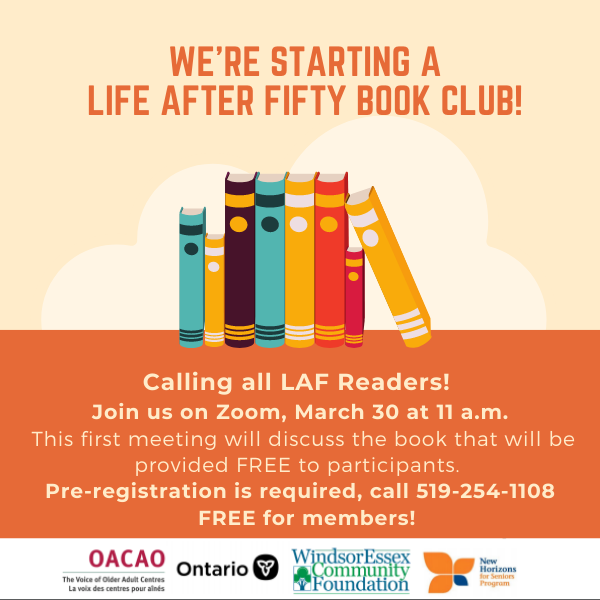 Date of Event: March 30, 2021
Date Ending: March 30, 2021
LAF Readers: Join us as we introduce our new virtual Book Club on Zoom!
Our first meeting is
next Tuesday, March 30 at 11 a.m
.
We'll discuss the book that will be provided FREE to all participants.
Pre-registration is required, limited spaces available!
Zoom classes are FREE to LAF Members.
Call 519-254-1108 for more information or to register.