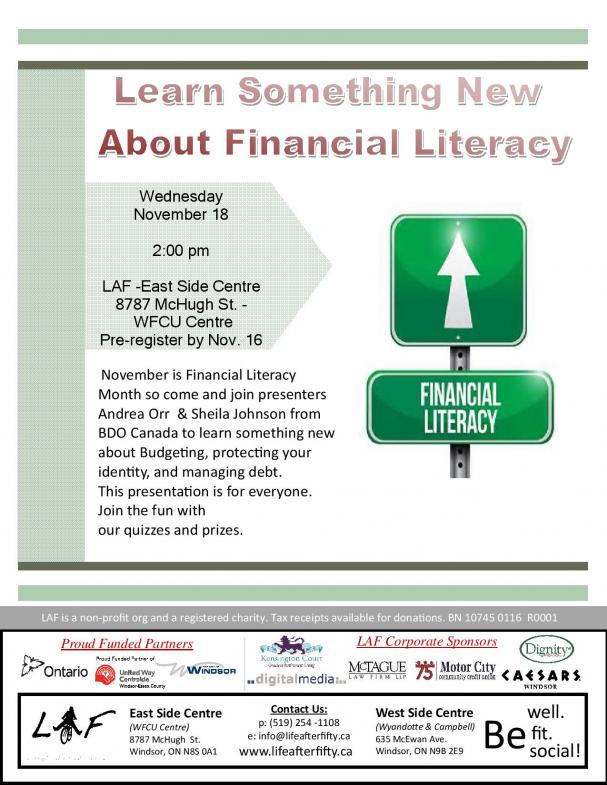 Date of Event: November 18, 2015
Date Ending: November 19, 2015
November is Financial Literacy Month so come and join presenters Andrea Orr & Sheila Johnson from BDO Canada to learn something new about budgeting, protecting your identity, and managing debt. This presentation is for everyone. Join the fun with our quizzes and prizes.
Pre-register by November 16
Details:
Wednesday November 18, 2015, at
2:00 pm
.
LAF - East Side Centre
8787 McHugh St. - WFCU Centre