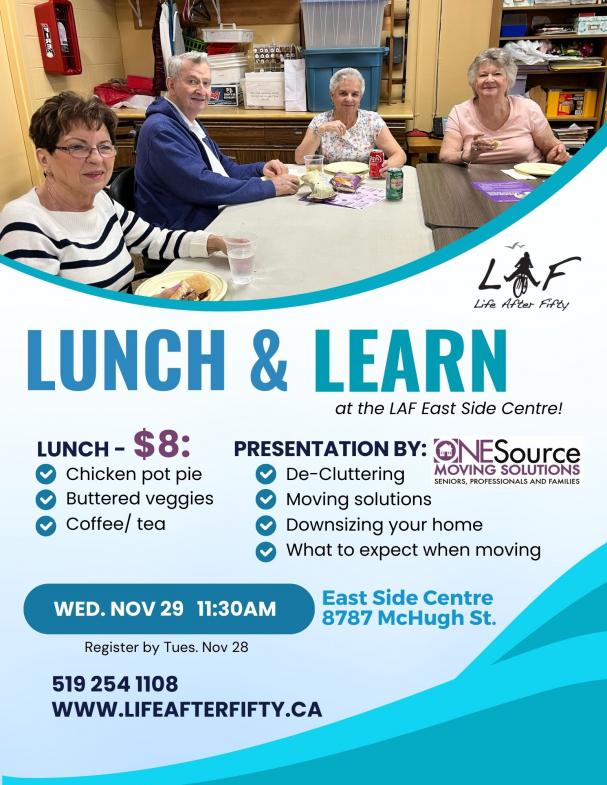 Date of Event: November 29, 2023
Date Ending: November 30, 2023
Moving is one of life's top stressors, especially for seniors. After spending years in the family home gathering memories and possessions, it's difficult to know what to hold onto and what to let go as you prepare for downsizing or retirement living. Join ONESource Moving Solutions to learn more about what solutions are available during this transition.
Wednesday, Nov. 29 at 11:30am.
East Side Centre - (inside the WFCU Centre) 8787 McHugh St.
Cost $8.