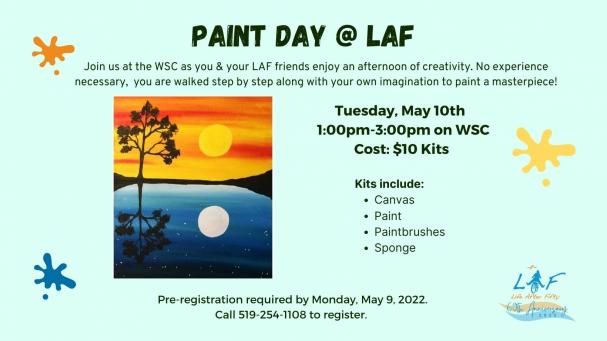 Date of Event: May 10, 2022
Date Ending: May 11, 2022
Join us at the WSC as you & your LAF friends enjoy an afternoon of creativity. No experience necessary, you are walked step by step along with your own imagination to paint a masterpiece!
Tuesday, May 10th
1:00pm-3:00pm at the WSC
Cost: $10 Kits



Pre-registration required by Monday, May 9, 2022.
Call 519-254-1108 to register.